Contemporary Living Spaces for Students
When your college students are ready for off-campus living, they need a home that's comfortable, modern, and conducive to their academic lifestyle. You'll find it all with The Social Campus. We offer apartments that are styled specifically with students in mind, offering premium living spaces, modern features, and a home environment that inspires students to work hard (and play hard too).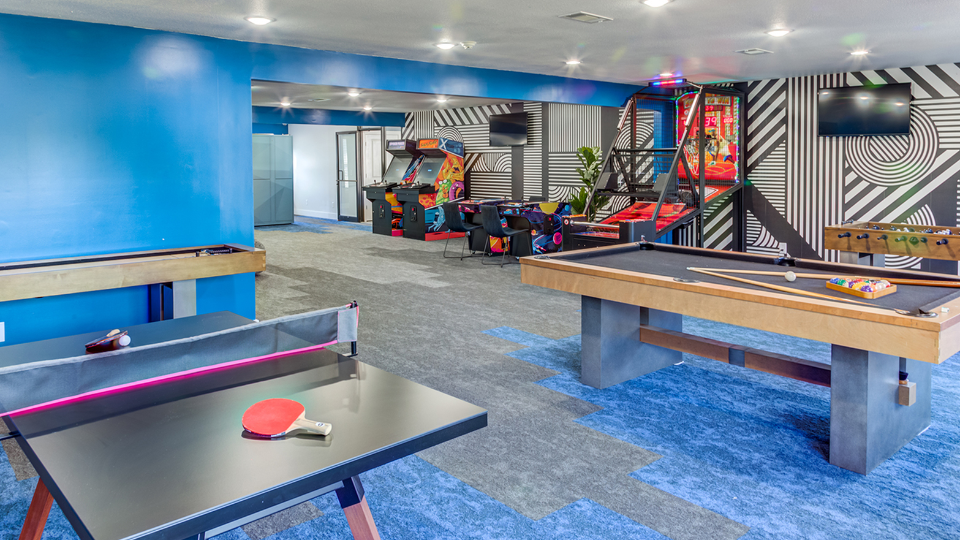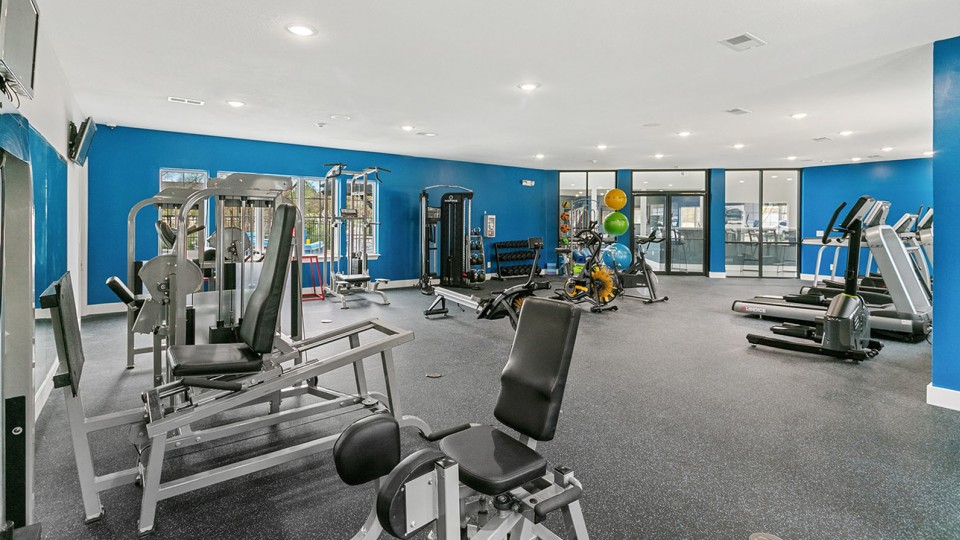 The Social Pledge
To ensure The Social Campus continue to meet your expectations, we work together to maintain the four pillars of The Social Pledge:
Constant Communication
Thanks to our dependable contact options, it's easy for you or your college student to pay rent, submit a maintenance request, and communicate with our team anytime you want. Download our app for Android or iPhone, take advantage of our SMS texting capabilities, use our online communications portal, or just call our 24/7 customer service line. We're there when you need us.
Friendship
Looking for a compatible roommate? We can help. Our roommate matching services start with a detailed questionnaire for your college student to complete. The answers help us find someone with similar interests and lifestyle goals, ensuring a great fit. We also have Social communal spaces and resident-exclusive events where neighbors can meet, mingle, and build genuine friendships.
Community Rewards
Download our Community Rewards mobile app for incentives each time you write a review, submit a referral, fill out a survey, or complete a resident challenge. Through our points program and gift card rewards, you can engage with the community and earn great items from your favorite retailers.
Easing the Financial Burden
Everyone has different leasing needs, and we're happy to accommodate yours. We offer flexible options that include room and individual bed arrangements; monthly, semi-annual, and annual payment plans; and inclusive rates—all with no double talk or hidden fees. Students have enough stress, rent payments shouldn't be one of them.
Centrally Located Off-Campus Living
We're proud to present the finest student living options near Mississippi State Universtiy. Give your child an unforgettable college experience at The Social Campus.
Frequently Asked Questions
You have a million things to worry about when your child goes off to college, but thanks to The Social Campus, you can take housing off the list. Our premium apartment options are modern, meticulously maintained, and set in a prime location—so when it comes to your college student's home base, you can rest easy.
I am new to off-campus housing. Can you tell me a little about it?
The full college experience is available just minutes away from the Mississippi State University. The Social Campus is undergoing a multimillion dollar renovation but we are still committed to offering the most value for our students by meeting various housing needs with flexible leasing options and a wide array of amenities. Our community is conveniently located less than 1 mile from the MSU campus. With furnished and unfurnished apartments available, your individual liability lease is completely customizable to meet your needs as well as give you access to all of our community areas such as our 24-hour fitness facility, cross fit gym, cardio lounge, resident lounge , two resort style pools and spas, a basketball court, and a pet park. We have a friendly on-site team, monthly resident events, and so much more!
How far is the community from campus?
The Social Campus is less than 1 mile from the Mississippi State University campus near the intersection of Campus Trails and Blackjack Rd.
Do you have to be a MSU student?
No! In fact, with its convenient location to all things Starkville, The Social Campus is the ideal location for anyone!
I do not have any roommates in mind. Do you offer roommate matching?
Absolutely! Every student is unique, so during the leasing process we utilize our state-of-the-art roommate matching software that knows just the right questions to ensure the best matches possible.
What is included in the rent?
Monthly rent includes electricity, water, sewer, cable, internet and trash! Complimentary on-site parking is also available for our residents.
Do you offer furniture?
Yes, many of our units are fully furnished with modern selections! Furnished apartments include a queen-size bed, frame, mattress, night stand and dresser. Each living room includes a couch, club chair, dining room set, end table, and entertainment stand.
Do you allow pets?
Yes, pets are permitted at our community! All pets must be registered prior to entering the community. There is a one-time Pet Fee of $300 and a monthly Pet Rent Fee of $25 due for each animal at the community. There is a 2-pet maximum per apartment.
What safety measurements are in place?
We want to do everything we can to ensure that you experience a comfortable living environment. The Social Campus has an on-site courtesy patrol that provides services for our residents when our leasing office is closed. We encourage all residents to report any suspicious activity to us and as always, dial 911 for emergencies
How do I pay the rent?
Rent is due on the 1st day of each month. We have an easy online payment system that allows you to pay any time of the day. You never have to worry about late fees if you opt into our automatic withdrawal option. You are also more than welcome to pay by check or money order in the office during regular business hours.
Can I pay up front?
Yes! You may also pay by semester.
Do you provide on-site maintenance? How do we report any maintenance related issues?
Yes, we do have on-site maintenance. Our online Resident Portal makes it easy to submit work requests online directly to our office staff. Our maintenance staff is great at quickly responding to our residents' needs! You will know when your work is completed via email by receiving a satisfaction survey. We love to hear the opinions of our residents so that we can continually improve our services.
I am ready to live here! What is the first step?
Great! We look forward to having you! We ask that the resident fills out an online application. It only takes 15-20 minutes! If you are signing with a guarantor, they may also complete their portion of the application at the same time. It's that easy!